About us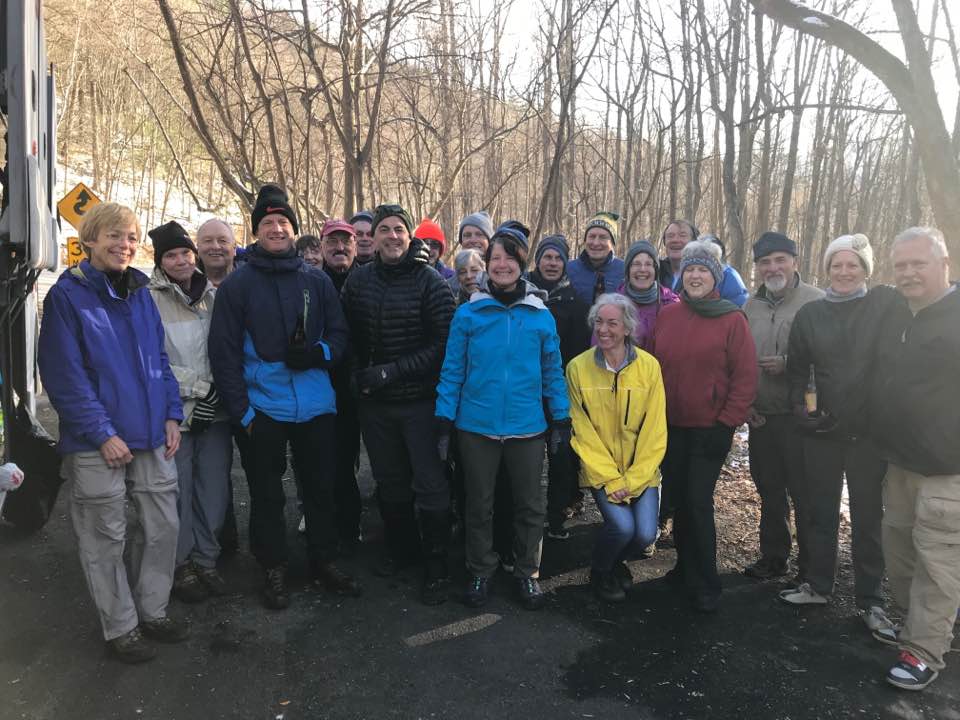 Founded in 1934, the Wanderbirds Hiking Club is a 501 (c) non-profit, all-volunteer club that organizes day hikes every Sunday, year-round, for energetic folks in the Washington, DC area. With only a couple of exceptions during the year, you do not have to be a member of the Club to hike with us!
Our hikers range in age from 7 to over 80, and we welcome fast, experienced hikers as well as slower or beginning hikers. There's room for all on the trail!
When we believe that attendance will be sufficient, our Sunday hike goes by charterd bus. Just relax, while our experienced coach driver transports you to the trailhead, and enjoy snacks, beverages, and maybe a snooze on your way home. It sure beats driving yourself!
Costs
The bus fare for this all-day outing is $30 for Wanderbirds club members. Fare for non-members is $35. Payment can be made via cash or check and it will be collected by the hike leaders on the bus. When we use carpools, hikers pay a $10.00 administrative fee to the club, and $15.00 to their driver to defray expenses.
For hikes beginning inside Shenandoah National Park, the Park Service collects an individual entrance fee of $15.00 per non-commercial bus passenger. This is separate from the Wanderbirds hike fee. Valid, signed, Interagency-Annual (IA-Annual), IA-Senior (formally Golden Eagle or Golden Age) and Shenandoah Annual passes are accepted for entry. Pass holders must have the pass and photo ID ready when entering the park. Pass-holders are allowed 3 guests. This rule typically allows the bus to enter the park without an additional fee. Frequent hikers are urged to invest in a National Park Pass.
We generally offer at least two hikes each Sunday
A moderate, comfortably paced hike of 7 - 10 miles which may have up to 2000 feet of ascent (but generally less--easier hikes can usually be arranged). A longer, faster paced hike of 10 - 13 miles with more climbing, but usually less than 3000 feet. Extensions can be arranged for very fit, fast, experienced hikers.
Our hikes will take you to:
Virginia, including Shenandoah National Park and Massanutten Mountains
West Virginia, including Harpers Ferry and George Washington National Forest
Maryland, including Catoctin National Park, Cunningham Falls State Park and the Appalachian Trail
Pennsylvania (various state parks, the Appalachian and Tuscarora Trails
Local hikes in Rock Creek Park, along the C&O Canal, and elsewhere.
For every hike, we provide experienced hike leaders, red arrow trail markers and trail maps. Refreshments are available on the bus after the hike and during the ride home.
You may reach our club officers by e-mail from our contact page.